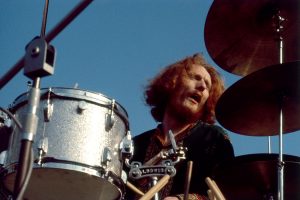 Ginger Baker's lithely syncopated grooving on Cream's cover of Born Under A Bad Sign was the catalyst that sparked a soulful musical reaction in me that has ultimately shaped my whole life.
I loved the spatially funky unison guitar and bass riff as well, and that has remained another albeit rather more minor fascination. But Baker's rumbling, clattering drumming, loose to the point of bagginess, cyclic yet subtly morphing all the time, that really was like a psychic spear through my musical heart.
Rather strangely, perhaps, in that small musical moment, Peter Edward 'Ginger' Baker, a white guy in an all white band, playing a song by Bluesman Albert King, distils into a form of new funk-rock, with a distinct whiff of jazz legacy, the whole chain of Afro-American music that fascinated him all his life, from the ritual drums of Burundi via jazz and the blues to modern rock.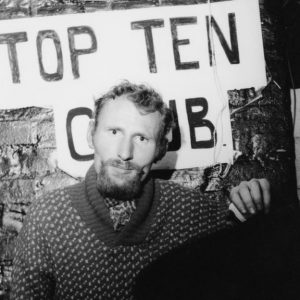 Even more oddly, Baker does this channelling act more potently on this cover than Albert King – with the legendary Al Jackson, Jr. on drums – do on the original! And more bizarrely still, when the reunited Cream performed this number at the Albert Hall, in 2005, Baker didn't revisit his earlier voodoo gumbo. I'm sooo glad I wasn't at that show*. That might've shattered my iconic respect for the drummer who is, for better or worse, the keystone influence on my career as a rhythmatist.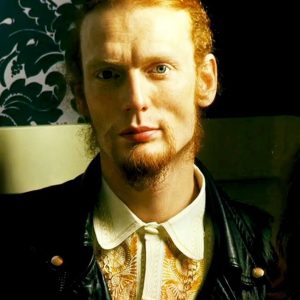 ---
I'm not a Twitter reader, but reading various online obits on Baker eventually lead me, inevitably, to his Twitter feed, where, amongst tributes from the Jack Bruce estate, Macca and Jagger et al, was this 'official' statement:
'We are very sad to say that Ginger has passed away peacefully in hospital this morning. Thank you to everyone for your kind words over the past weeks.' 
'This morning' being Sept' 6th, 2019. Despite his wild and often very intemperate life, the old dog made it to 80!
The tradition in official obituaries is to go over the deceased's whole life (as in this BBC one). But as this is my personal tribute to the man, I'm going to stick to the stuff that really affected me.
For me Baker was, when I look back, an unusual 'flash in the pan' inspiration. I didn't find much else in his career, outside of Cream, that I ever really dug. Indeed, even within Cream, it's only a few choice moments that do it for me, both in respect of Baker individually, and the band as a whole.
Eric Clapton went on to a much more consistently top flight career, both in terms of the quality of the music itself and the success that can go with it. Baker by contrast floundered around in semi-obscurity, his collaborations usually looking better on paper than they sounded.
He wasn't someone easy to love, as is painfully clear in the film Beware of Mr Baker. And his visage in later life is a clear outward manifestation of inner pains and strife. A sad and cautionary image when set against the cocky smiling Baker  of the early Cream era.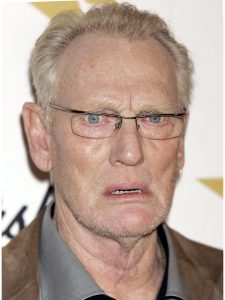 His love of jazz and his bitter mix of snobbery and contempt regarding rock drumming as a whole, and other famous drummers of (more or less) his own generation, like Bonham, showed a crabby, cantankerous meanness of spirit that hardly make for a saintly halo.
But far all that, thanks to his channelling of the spirit of 'the groove', and his position as a key formative influence on me, I'll always love him. Perhaps now the ornery curmudgeon is physically gone from this vale of tears we can celebrate the best of his legacy?
I don't believe in a literal afterlife. It'd be lovely to think Baker was up there, at the great jam-session in the sky, slugging it out with his jazz idols. But certainly folk like him get a stab at an afterlife down here. His recorded legacy can and should be remembered and treasured.
---
* This reminds me of how disappointed I was when I made my pilgrimage to Edinburgh to see Tom Waits, in 2008; arriving massively late on stage, he performed a – by his own standards – bog-standard short set comprising almost entirely his current repertoire. He played just one of his 'early years' songs (I can no longer remember if it was Tom Traubert's Blues or Invitation to the Blues). It was the earlier Waits that had captured my heart. I was gutted. It was such a disappointment. And such an expensive disappointment.