This is bit of an experiment! And so far a bit of a confusing one.
I'm trying to put up 360° photos, taken on my groovy Ricoh Theta camera. I'm sure I've done so before. Although exactly how I don't recall.
This time I've added two WP features; are they both plug-ins!? I really don't know! One, called Gutenberg may or may not be. The other, Algori 360, moist serpently is.
Anyhoo, downloading, installing and activating them wasn't straightforward, leastways not for a non-tech-nerd like me.
And it seems that although I've installed both, I can only access their combined functionality – and thereby embed 360° photos – by use if the web-based version of WP, and via the iPhone app version.
Having said that, I'm writing this in the latter. But where the 360° image ought to be, instead I see this: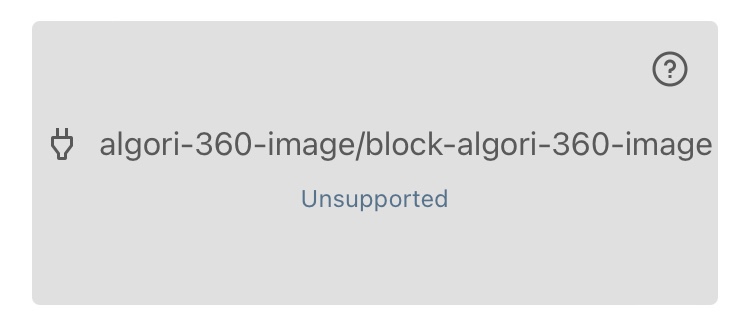 The other issue is that I wanted to ace a single post with multiple 360° pictures. But I think Algori 360 only supports (or, I'd say, allows/facilitates) one such image per post (or is that page!?).
I hope I can find an easier and more amenable to my own designs way!