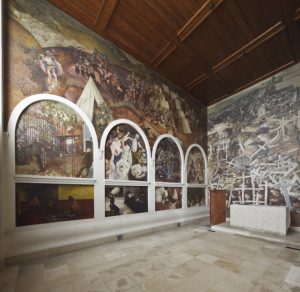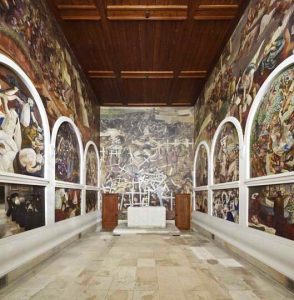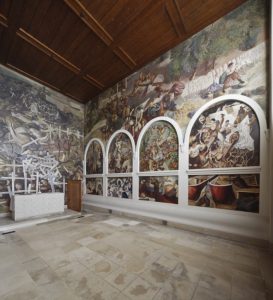 Teresa cued up an old Omnibus BBC programme on Stanley Spencer she'd found  on YouTube this morning. We both love his work, and have plans to visit his Sandham Memorial Chapel – the artist's very personal commemoration of events of WWI, in which he served – as soon as can be arranged. It was an excellent programme, presented by Kirsty Wark, with David Bowie narrating!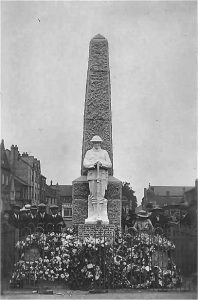 Some time later this morning I went out to Sainsburys, probably around 10.30/11-ish. I wondered why there were so many people out and about. Then the preponderance of poppies, an unusual abundance of Boy Scouts, and noticeable numbers of older gentlemen with Service related items of apparel, all these things made me recall, belatedly… It's Remembrance Day! And not any old Remembrance Day, but the centenary of the end of WWI.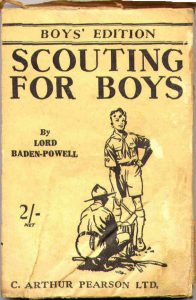 On my short walk home from the supermarket I had an interesting encounter: a Scout dropped his Seven-Up drinks cup – the sort with a plastic lid with a straw through the middle – and made as if to move off. But then he stopped, looked back, and, seeing me approaching, returned and picked it up. I thought to myself, good old Baden Powell. It still means something to be a Scout. It's a reminder to behave well, or better.
As I overtook the kid in question, he said hello. The people of March are a decent friendly lot, by and large, especially the older generations. It was really nice to have such behaviour from a young kid. He asked me if I'd seen the Parade. I was embarrassed to admit I hadn't. But I chatted amicably with him about it all nonetheless.
---
They Shall Not Grow Old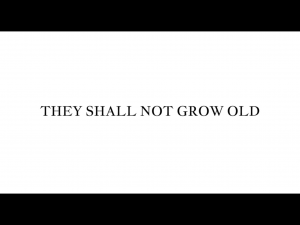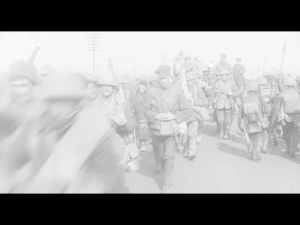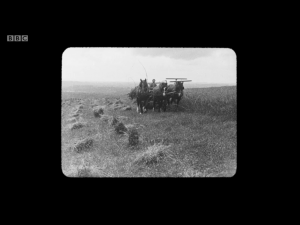 Much later in the day, I'm watching YouTube makers such as Pask Makes, and an ad plays – funny this, in light of my recent post about hating ads – that actually alerts me to something I am genuinely interested in: a colourised footage doc on WWI, by Peter Jackson. A quick Google at 9.25 pm reveals that the programme is due on BBC2 at 9.30.
Quickly make a hot chocolate, and get BBC iPlayer going on the iPad.
Usually I miss these things, finding out about them once they've been and gone. On this occasion I was very pleasantly surprised to be able to watch the programme as it aired. And it was/is good. Very, very good. Indeed, such excellence is a rare thing these days, and something to be savoured and treasured.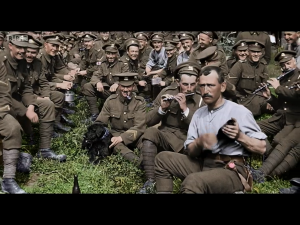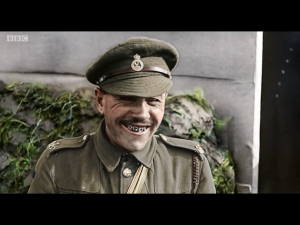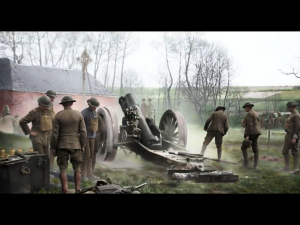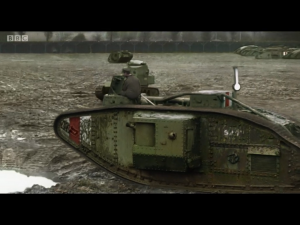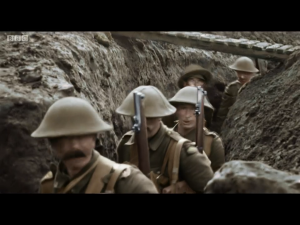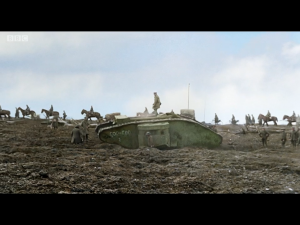 It certainly succeeded with me, in making me, if not much better informed (having watched and read a fair bit on WWI before), then at least much more interested and involved. My interests in history in general and military history in particular are Napoleonic, WWII, and ACW, in that order.
My pal Paul, due round for dinner and a movie tomorrow evening, is well into his WWI stuff, saying he finds it more interesting than WWII. I've never really felt that way. I do like how the uniforms and tech evolve from ye olde 19th Century style, all colourful uniforms and cavalry, etc, to the drab hues of khakis, buffs, beiges and greys, along with the quantum leaps forward signalled by the arrival of tanks and planes, and so on.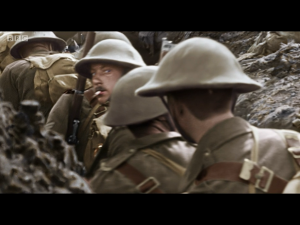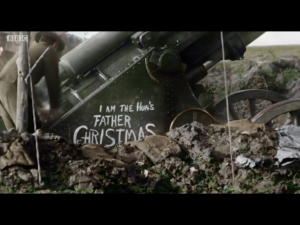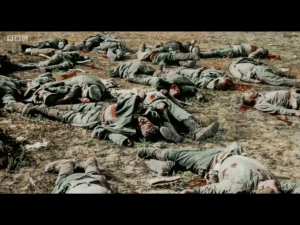 This post is here as my own personal slant on my Remembrance Sunday. It's something I once actively boycotted, in my then anti-war hippy-ish manner. But now I'm with all those, and they cover a wide range of views and feelings, who believe we really should remember these incredible times and events. For a more detailed response to Peter Jackson's incredible film, take a look here, at the post about the film on my mini-military hobbies blog.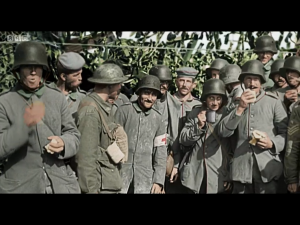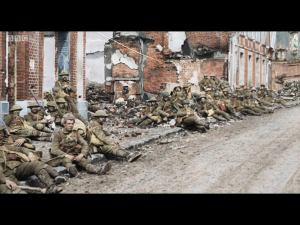 I've seen these colourised things done before, and usually not really liked them. This, however, is done so extremely well, it really does bring these century old events across time, so that they feel nearer and closer. Superb!